Information for Trainees
The CITP offers training in psychodrama through year-long programmes, training and experiential workshops, reading, writing, peer practice group, social activities and supervision. Most courses are open to those who wish to develop their professional abilities without necessarily becoming certificated practitioners.
Training Plan
A training plan is developed by the trainee. New trainees will develop this document in their first year of training. Trainees who are re-enrolling will update their training plan before they enrol.
The training plan is a written document to be created by the trainee. New trainees will develop this document in their first year of training. Trainees who are re-enrolling will update their training plan by the end of the year. Your trainer, primary trainer or supervisor can assist. Other CITP trainers may review the plan.
The following topics can be used as a guide:
A review of the previous plan if this is not your first training plan.
Overall aim for the training, for example:

to learn the basics,
to see if this a method that is for me,
to work towards certification,
professional development.

Employment plans related to the training.
Application of the method. Groups you are conducting or are planning.
Specialty areas: psychodrama, sociodrama, sociometry, role training.
Your level of commitment and ability to progress.
Challenges.
Experiential or training workshops you plan to attend.
Conferences.
Reading.
Short term and long term writing plan.
Some psychodramatic skills or techniques you would like to develop.
AANZPA membership.
Non-psychodrama professional training.
Peer relationships you have, and wish to develop to further your training.
Stepping stones and milestones with dates.
Please email a Word document of the plan to you trainer who will store it in your training file.
Training Scholarships
The Christchurch Institute for Training in Psychodrama (CITP) is offering scholarships of up to $800 each for new trainees entering the Psychodrama Training Program.
Criteria
Prospective trainees will be able to apply what they learn in their work.
Applicants are seeking funding because of financial hardship, or their workplace is unable to fund professional development.
Applicants are likely to make an increased contribution to the community as a result of training.
Applicants are able to attend all training events and participate in a peer practice group.
Application is open to Aotearoa New Zealand residents only.
Written applications to be received by 10th January.
Dates and other details of the CITP's training programme are available.
Guidelines for Psychodrama Peer Practice Groups
Psychodrama Peer Practice Groups are an important part of the training and integrated into the training program. The groups arrange their own venue and meeting times. It is envisaged the groups meet every two weeks, this may vary.
Purpose of the Groups
The purpose is for all members to practice psychodrama directing and writing. Sessions include warm-up, enactment and sharing. The aim of the group is to foster peer connections, collaborative learning and to gain confidence in using the psychodrama methods.
Forming the Groups
This usually happens at the start of the training year. These guidelines are discussed. The groups are formed sociometrically based on criteria that may include frequency of meeting, location, time, and the interests of members.
Meeting Procedure
It is recommended that the groups have an organiser who ensures the dates and venue is clear to all members and a facilitator to plan with the group who will direct sessions. These tasks can be shared throughout the year.
Relationship with the Training Group
Matters from the peer practice group can be bought back to the Training Group. The peer practice groups are part of the larger group, and confidentiality is maintained within the training group as a whole.
Reporting
From time to time the groups report back to the training group, this may be in action and can be used to further psychodrama training.
Each peer group session appoints someone to write a short piece on the session and send it to the training email group. This is to inform and share learning with all group members and to develop writing ability that is enlivening, informative, and sensitive to the group participants.
Closure
The groups conclude at the end of the year and members make a plan for the final session.
Last updated: Monday, 13 October 2014
Curriculum and Accreditation
The curriculum for each programme is based on the material set out in the AANZPA Training and Standards Manual and includes teaching, practice, coaching, and supervision.
The process of accreditation is described in the AANZPA training manual, and involves both written and practical assessments.
Supervision
Supervision is an integral part of the training process. As trainees progress in their training, and apply the method in their life and work, supervision assists in the integration of new learning.
Individual and group supervision sessions are available from the Institute staff. A suitable supervisor is selected in consultation with the current trainer.
Training Records
The Institute maintains a record of the courses it conducts. In addition to this trainees are expected to keep a record of their own attendance at training events.
Listed Trainees
Trainees who are NOT enrolled in an ongoing a course can continue to have their training record maintained by the Institute. Listed trainees can attend opening and closing evenings and will be kept informed of the year's activities. To be eligible a trainee will need to have a current Training Plan. The fee covers a training interview and administration. Go here to: List as a Trainee.
Once the listing is confirmed this Training Agreement is in place.
Psychodrama Library
AANZPA Canterbury/Westland maintains an up to date library, with a range of articles, books, journals and theses. These may be borrowed by trainees.
Ethics
As mentioned in the Training Agreement, trainees are expected to be familiar with and abide by the AANZPA Code of Ethics. All CITP staff members are AANZPA members, and as such are bound by the AANZPA Code of Ethics. The CITP has a Complaints Procedure.
Christchurch Institute for Training in Psychodrama
The CITP is an Educational Trust, registered with the Charities Commission, and is operated by a Management Committee in liaison with a Board of Trustees. The Trustees are: Grant Walker (chair), Simon Gurnsey (Secretary/Treasurer), Ali Begg and Carolyn Murray.
Training has been provided in Christchurch and Dunedin since the CITP was established in 1986.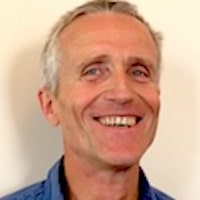 Paul Baakman
Director
Paul Baakman has a background in Mental Health Nursing and Residential Social Work. He is a Psychodramatist, a Trainer Educator Practitioner (TEP, AANZPA) and a Registered Psychotherapist in private practice.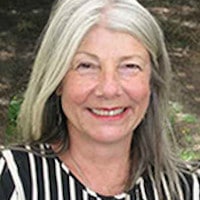 Sara Crane
Sara Crane is a Psychodramatist, a Trainer Educator Practitioner (TEP, AANZPA) and is a Registered Psychotherapist with a special interest in children and families and has a long-standing involvement with Playback Theatre.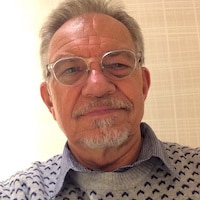 Walter Logeman
Walter Logeman has a background in teaching and Social Work and is a Psychodramatist, a Trainer Educator Practitioner (TEP, AANZPA) and Registered Psychotherapist who works in private practice and specialises in relationship therapy and supervision.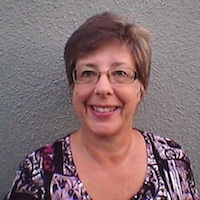 Lynne Havenaar
Administrator
Lynne is the CITP's lovely, friendly Administrator.
CITP Christchurch
Post: CITP, PO Box 937, Christchurch Mail Centre, Christchurch 8140.
Telephone: Paul Baakman (03) 365 2687
eMail: citp@psychodrama.org.nz
Dunedin Branch