Description
The focus of this workshop series is the integration of theory and practice of the psychodrama method and encouraging independent practice.  It is aimed at advanced trainees with more than 600 hours of training. There is a limit of six trainees.
Enrol in Supervised Directors Group
Wellington Psychodrama Training Institute
Date
July 21, August 11, September 8, 2018
Venue
 Level One, 35-37 Victoria Street, Central Wellington.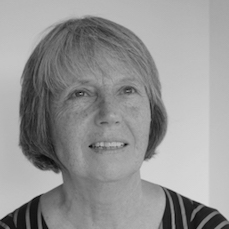 Bev Hosking
Bev is a role trainer and TEP (Trainer, Educator, Practitioner). She is experienced in action methods that aim to promote social dialogue and the formation of cohesive communities. She is a founding staff member of WPTI and works as an individual and small group supervisor, consultant trainer, counsellor and playback theatre practitioner and trainer. She is a member of the AANZPA Board of Examiners.